Charming, wistful and crammed full of great songs, 'Leave Your Love at the Door' is a really good debut album from the talented Cork band 'John Blek & The Rats'.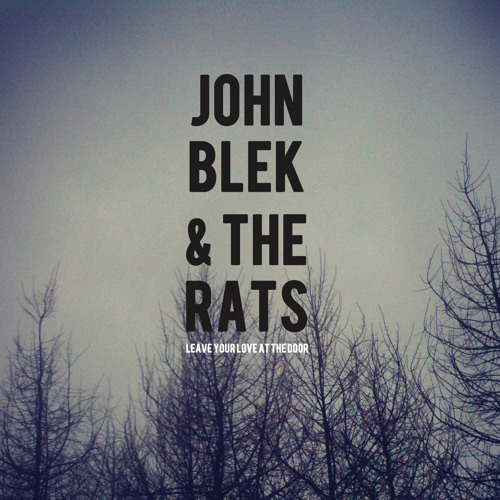 John Blek & The Rats have a very accomplished debut album available for you to check out. Nearly everything is to be admired but crucially it's to be admired after a number of listens. It takes some time to differentiate between those songs which hit home and impress over those that linger without that sparkle.
Songs that bean to stand out after numerous listens include the charming title track, the uplifting country folk of 'Cities Keep Changing' and the rousing love song with fantastic lyrics 'Hand on my Heart'. The one track which stood out from the crowd and for me is the best track on the album is this atmospheric Americana track 'Don't Take The Road I've Taken'.
I've been meaning to write a review of this album for a number of weeks without getting the inspiration or the inclination to write the review. I suppose if there's a criticism to be made of the album is that I found it a bit passionless at times where the album works perfectly fine for background music without drawing you into the tales and stories told in the songs.
John Blek & The Rats
- Leave You Love at the Door [10 out of 12]
Buy the album:
http://johnblekandtherats.bigcartel.com/product/leave-your-love-at-the-door