Imelda May & her band proved to me yet again that they are one of the most entertaining bands from Ireland with a packed out show opening this year's 'Iveagh Gardens' festival.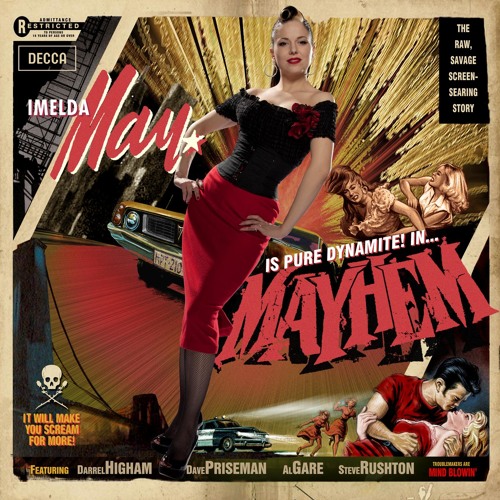 Support act Mundy played a fine opening set to get the substantial crowd in the mood for Imelda May. Finishing with Mexico and July he had the crowd up for it and singing away in the evening sun. Mundy certainly made the most of this support slot.
http://mundy.ie/
Looking objectively, there's only really a handful of acts out there like Imelda May. For your hard earned cash you'll be guaranteed full on entertainment from a classy band performing as if their life depended on it. There were so many familiar songs in the set like 'Big Bad Handsome Man', 'Inside Out', 'Love Tattoo' and that's even before you get to the hits of 'Johnny's Got a Boom Boom', 'Mayhem' and 'Psycho'. 'Mayhem' was the big highlight on the set.
I wouldn't be a huge fan of the music of Imelda May but her energy, delivery, personality and performance keeps me wanting to see her perform, With the six or seven new songs performed last night there's signs that the Imelda May story will keep on running for many years to come.
http://imeldamay.co.uk/