It's been a very long time since I've been gripped by an album so intense, delicate and sublime as 'Blasphemy' by Dubliner Alan Doyle.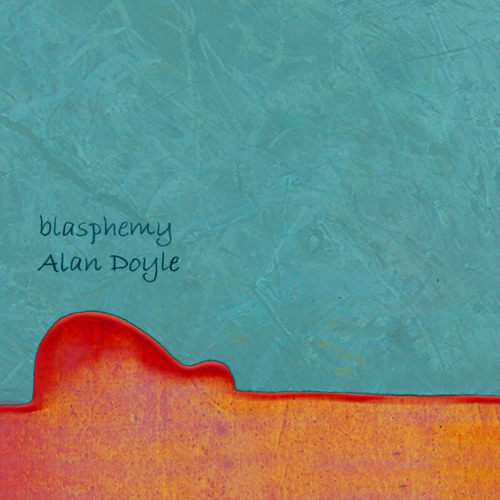 I've had a great time this week delving deep into the debut album of Alan Doyle. With obvious influences of Bonnie Prince Billy and Vic Chestnut, Alan Doyle has a sound and an album unlike any other new artist out there. 'Blasphemy' is a deep enriched album of intense songs which continue to reveal new insights and aspects even after numerous listens. For this reason alone, 'Blasphemy' is one of the best albums of the year for me.
There are three great songs on the album which stand out from the rest. I've loved 'The Road to Reno' since I first heard it a couple of years ago. The song 'Better World' is simply beautiful with the inclusion of a meditation bell to make you stop and think. My favourite song though is the intense opening track entitled 'Brother' with the opening paragraph of
"my brother died last winter he just faded away
he found his self destruction
west of liberty bay
and if you'd have seen
him it would of torn your heart
he was aged and broken
with a white lily in his hand "
It's the lyrics and the stories within these ten tracks that reveals something new on each listen which means that 'Blasphemy' demands repeat listens. Alan Doyle has great stories from a personal point of view and tells great stories with his songs. Along with his vocal style and gentle strumming these songs have the ability to become really intense songs such as 'Wooden Frame' and the anti-love balled 'Your Last Victim'.
Overall 'Blasphemy' is a fine piece of art that's requires the listening to dig deep into and discover songs of real quality.
Alan Doyle - Blasphemy [10 out of 12]
Buy The Album:
http://alandoyle.bandcamp.com/
The album launch is on Friday 31st May in the intimate and all-acoustic setting of the No.9 Room in the Workman's Club.