'The Beast In Its Tracks' is Josh Ritter's 7th studio album and I've really enjoyed listening to it over the last number of weeks as background music as well as enjoyed getting into the stories within the song lyrics.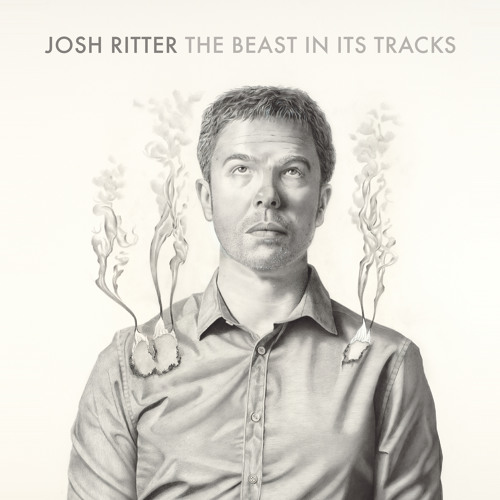 I met Josh Ritter in Whelans one night shortly after one of his gigs just after he released 'Golden Age of Radio' when I asked him to sign the album I just bought. I still regard that album as one of my all time favourite albums and I think 'The Animal years' is another great album. 'Hello Starling' had some good moments on it but Josh's previous two albums failed to reach my radar at all. Which leads us to 'The Beast In Its Tracks' which was released initially in Ireland and then worldwide on the 5th March. Is the album as good as Ritter's back catalogue or as good as his contemporary's.
The album begins with three short tunes which are mediocre and unmemorable at best so it takes the forth track 'Hopeful' before you hear a classic 'Josh Ritter' tune. It fact 'Hopeful' sounds so familiar it sounds a lot like 'Thin Blue Flame'. Another highlight is the charming 'New Lover' with superb engaging lyrics that you can check out in this video.
There's a strong 'Simon & Garfunkel' influence throughout the album especially on tunes such as 'Nightmares' and 'Bonfires' while for me the best track by far is this wonderful tune 'In Your Arms Again'.
In general, 'The Beast in its Tracks' ticks many boxes for Josh Ritter. It adds around a half a dozen quality songs to a typical live set list. It satisfies eager Josh Ritter fans while also engaging new listeners and provides amply promotion opportunities regarding the three or four excellent radio friendly singles that'll be released from the album in the coming months.
Josh Ritter - The Beast in its Tracks [9 out of 12]
http://www.joshritter.com/