The Little Battle is the impressive debut album from Dublin band The Young Folk. Launched in Whelans on march 28th.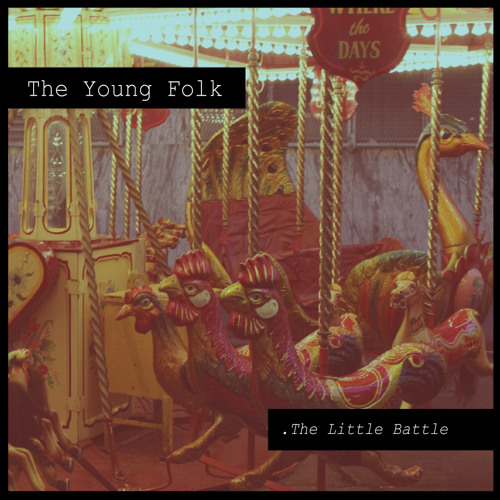 I've been very fortunate to have heard many of the ten tracks that make up 'The Little Battle' in various locations at The Young Folk's gigs and at lead songwriters Anthony Furey's solo gigs. What's really impressed me about 'The Little Battle' on a whole is that the production is excellent, the tracks fit together neatly and the musicianship on the album is superb.
The Dublin based five piece band have put together an album that'll enchant, charm, inspire as well as being an album that's full of amazing songs. Current single 'Letters' is a great tune with Paul Butler on lead vocals. 'Sad Day' gets a re-working but still sounds wonderful while the charming 'Biscuits' is a great sing-a-long love song.
I'm delighted for The Young Folk because they got everything perfect for this debut album. They have a great lead vocalist in Anthony Furey, a fiddle player who knows how to enhance the mood of a song and an all round sound that really appeals to me. 'The Little Battle' will appeal to folk traditionalists while sounding perfect for mainstream radio. If Mumford & Sons can reach the masses then why can't The Young Folk?
The Young Folk - The Little Battles [12 out of 12]
Listen to the whole album here:
https://soundcloud.com/theyoungfolk/sets/the-little-battle
Buy The Album Here:
http://www.amazon.co.uk/The-Little-Battle-Explicit/dp/B00AX1T1VK
Get Tickets to the Album Launch here:
http://www.whelanslive.com/index.php/the-young-folk-3/
The Young Folk live in whelans main venue.
Support on the night from Gentry Morris and Sinead White
Tickets on sale now - €6 - for advance booking only or €10 at the door.
Tickets:
http://www.whelanslive.com/index.php/wav-tickets/the-young-folk-tickets/