Firstly apologies for the sporadic posting of late. Even though I've been away from the computer quite a lot over the last few weeks I've still kept myself in the know of great events, gigs, festivals and music out there. Here's a mix of events you should check out!
-----------------------------------
Master & Dog's
self-titled second album is an excellent album with some fantastical songs. I'll have a full review next week but tomorrow night the band are playing The Workman's Club as part of Seven Summits album launch. First up on the bill are the incredible Heritage Centre. Admission is a tiny €6.
Check out the lead single 'Canada' from
Master & Dog
here:
Seven Summits:
http://www.facebook.com/sevensummitsni
Heritage Centre:
http://www.facebook.com/theheritagecentre?ref=ts
---------------------------------
http://www.jackofdiamonds.net/
A few years ago I wrote a comment
here
that Dublin's Hard Working Class Heroes should be a free event which will mean that the venues would be full with new potential ears for bands who came from all over the country to Dublin. Well finally we have the Jack of Diamonds 'Rhythm & Roots' festival this weekend in Dublin.
This is a showcase of the countries best Roots music throughout some of Dublins best loved venues.
The line-up includes;
PRISON LOVE
I DRAW SLOW
THE CUJO FAMILY
THE HOT SPROCKETS
THE LARKFIELD FOUR
BLIND YACKETY
NORTH STRAND KONTRA BAND
N.C LAWLOR
THE HAT-TRICKS
NEW SECRET WEAPON
THE GANDHIS
Venues:
Sweeneys Bar
The Grand Social
The Mercantile
The Stags Head
The Button Factory
The Dame Tavern
The Workmans Club
I'll do a full mix tomorrow for the festival but here's three of the best acts to see over the weekend;
Junah
- Sweeney's Basement Frday Night 12.30 am
-----------------------------------------
Cafe Irlandaise Tour
I'm delighted that this is happening and I hope it is a successful tour.
"Following widespread media acclaim for their all-female vocal compilation album titled 'Café Irlandaise', a selection of the artists who feature on it, are delighted to announce their first Irish tour.
TOUR DATES
Thursday 16th August –
Dolans
(upstairs), Limerick
Fri 17th August –
RoisinDubh
, Galway
Thurs 23rd August –
TheGrand Social
, Dublin
Sat 25th August –
The Pavillion
, Cork
With a mix of solo artists, duos and bands - this promises to be a delightful and charming night.
Bona Fide Federation,
Sí
,
Foxglove
and
In Valour
(members pictured above) are just some of the artists who plan on wooing audiences with their extraordinary voices and beautiful melodies. They will be joined at various stages of the tour by
Laura Sheeran
,
ODi
and
Sive
. "
Here's a few amazing tracks you're likely to hear during the tour:
Sí - Toy Soldiers
Bona Fide Federation - Juanita Cadenza
Foxglove - Winter
------------------------------------------
I haven't done 'An Introducing To .... Mix' recently but I'm delighted that new artists are continuing to introduce themselves to me by email.
One new artist is
'His Sweet Surprise'
from Lucan's Paul Gogerty. The lead single is pretty decent enough. I'd recommend you have a listen and then read
here
what Paul used to be:
----------------------------------------------
What's the next Irish band to really break it in the UK and beyond?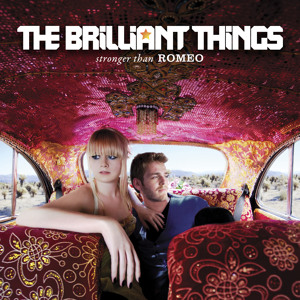 Their new album 'Stronger Than Romeo' is streaming on soundcloud
here
and it's full of radio friendly pop songs like this one which will sell by the millions.
----------------------------------
Finally expect sporadic posting in the coming weeks as I attempt to have a little makeover to ensure this blog stays relevant for Irish music fans.