A Plastic Rose
take their career to a new level with this amazing single 'Build From The Ground Up'.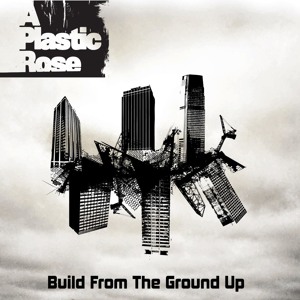 I've seen this band develop over the last few years. They were one of the best bands at HWCHs 09 where I wrote this about the band: "Over to The Button Factory for Belfast's 'A Plastic Rose' who I knew nothing about. The set was amazing. The twin vocals on most of the songs work well for me as the distinct vocals compliment each other. The sound is probably as big as their ambition and will be a band to watch out for in the future." Fast forward 2 and a half years, a few hundred gigs and an EP or two later we have this single 'Build From The Ground Up'.
The song kicks off with smooth strings but it's not long until we're into the alternative rock sound of A Plastic Rose. Gerry takes lead vocals on this track and his vocal intensity suits the empowering lyrics on the song. The band have taken their raw talent and have produced a glossy intense anthem perfect for mass consumption.
A Plastic Rose - Built From The Ground Up [10 out of 12]
Another sign that things are looking good for A Plastic Rose is that they are supporting Snow Patrol in the O2, London tonight!